Bueno cabrones ahora les traigo este album de estos weyes que son de Alemania y que a mi parecer transmiten una angustia bastante digerible, se les denomina "Gothic/Doom Metal" (Segun METAL ARCHIVES) no al grado de DRACONIAN ni UARAL pero se asimila bastante y se comprende lo que pretenden hacer estos cabrones. Este disco trae 2 rolas mas que lo que dice METAL ARCHIVES "1.-The Crown of Leaving" y "Snow" cheken la rola "The Crown Of Leaving" simplemente chingona. Con ustedes LACRIMAS PROFUNDERE.
Lacrimas Profundere - Burning: A Wish (2001)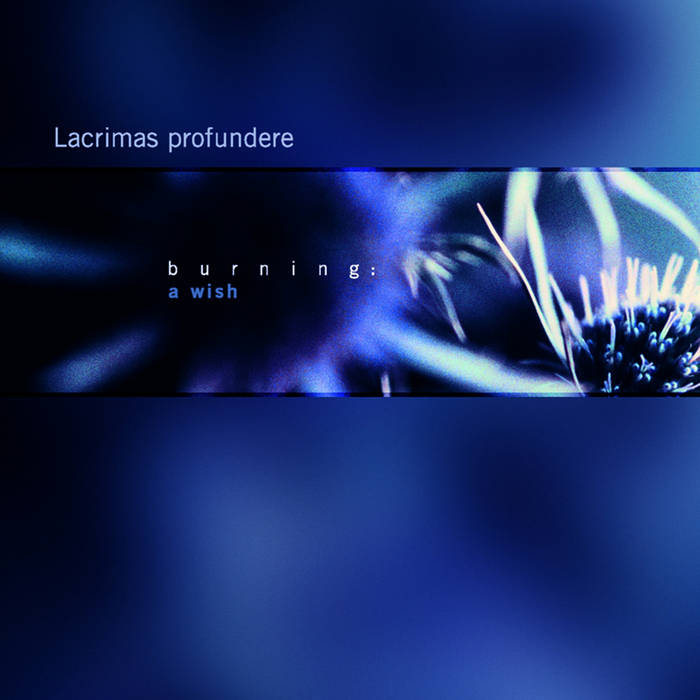 1. Melantroduction 03:15
2. Without 03:47
3. Adorer and Somebody 03:58
4. A Summer's End 05:12
5. Solicitude, Silence 06:03
6. 2 Sec. and a Tear 05:11
7. Last dance 06:08
8. Morning... Grey 03:12
9. Diotima 04:50
10. Re-Silence 03:22
Total playing time 44:58
Descárgalo/Download It!!!
By: Lord Magohg