Señores les traigo ahora a unos cabrones que conoci aya cuando andaba en la "OBSESSION OBSCURA" desde que los escuche me marcaron y espero que a ustedes tambien.Ellos son de Noruega se les denomina como "Black Metal/Industrial" (Segun Metal Archives) y al parecer esta "Split-Up" osea que no veremos mas material de ellos. Con ustedes Malignant Eternal.
Malignant Eternal - Far Beneath The Sun (1997)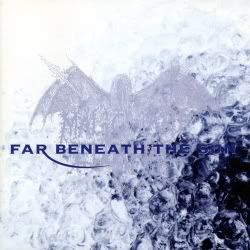 1. The Reaper 04:20
2. Far Beneath the Sun 06:35
3. My Empire 08:28
4. Prelude to Inferno? 04:32
5. A Stonecold Heart 02:48
6. Daemon Song 07:22
7. Carpathian Stardust 03:47
8. Glory 05:28
Total playing time 43:21
Descárgalo/Download It!!!
By: Lord Magohg